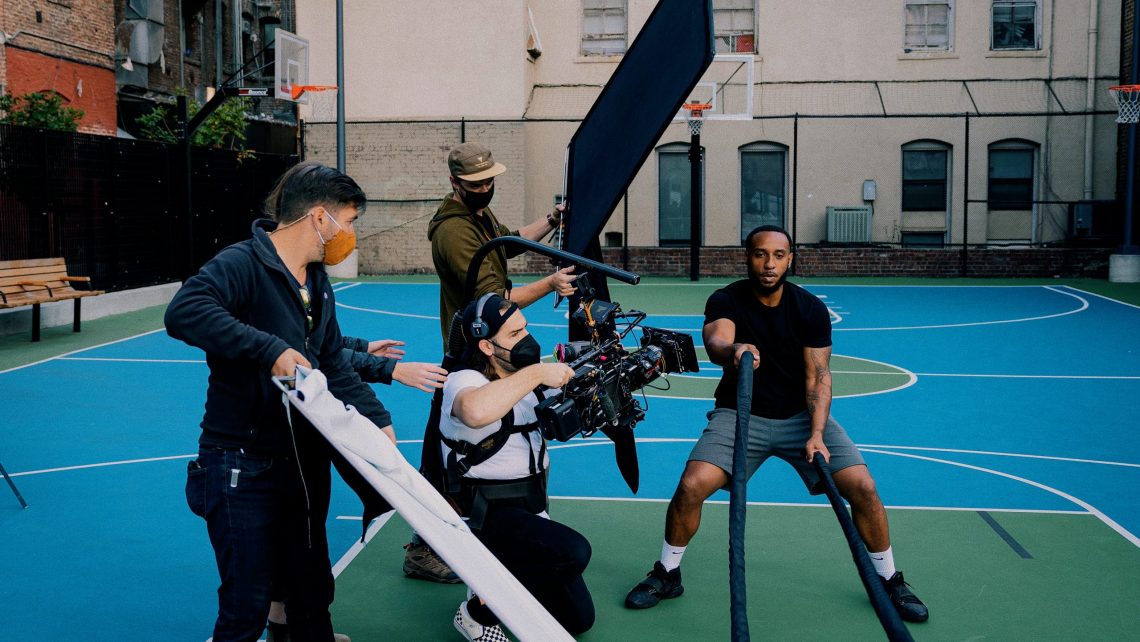 Context
PACT came to us looking for a short video for their kickstarter campaign. They wanted it to feel like a commercial, but with a serious and cinematic tone and level of quality that reflected the quality of their product. The goal of the video was to help show that their product is not an average massage gun. It's a massage gun but with built-in sensors that when put on any aching muscle, gives you detailed recovery workouts for that specific zone. PACT wanted to cast a wide net, to reach a demographic that is very active, whether that be younger or older folks.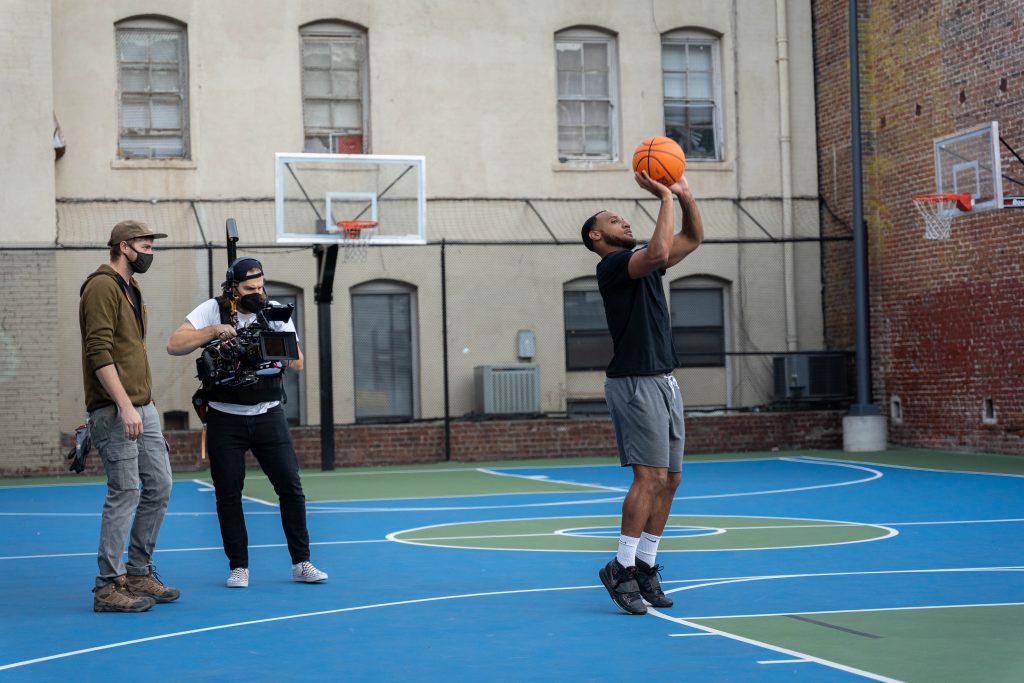 Specifically, they wanted to target people that like to workout or have an active lifestyle.
Concept
Pre-production
Our role in this project was full service– we came up with the creative, wrote a script, and did all the development for the creative. Pre-production took four weeks, and had a lot of moving parts to it. The shoot was broken up into two sections: one day in Massachusetts (to film the research and development of the product at the PACT headquarters) and one day in San Francisco (to film use cases with the product and recovery). It was challenging to coordinate this shoot, as we had to hire crew, rent equipment, and find locations in San Francisco, but also handle travel, hire local crew, rent local equipment and plan our one day in Lincoln, Massachusetts.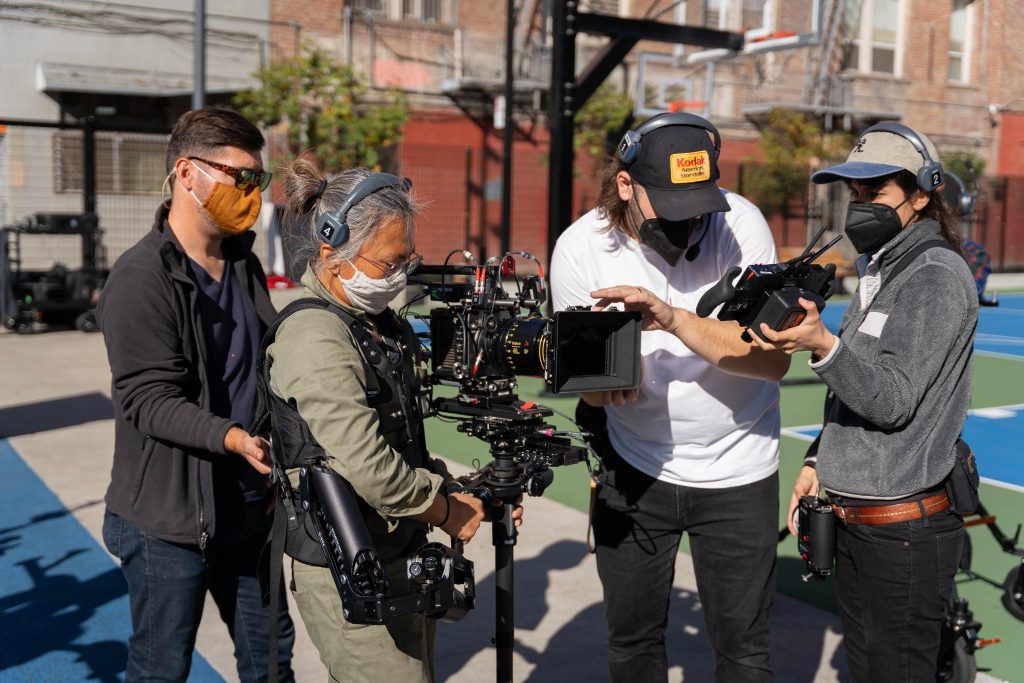 Hiring local crew members in a different state was difficult.
We relied mostly on our gut to build a team that would ensure our vision would be successfully executed. Coordinating travel for lodging for three people on our own team in San Francisco was another moving part. With our script, hired crew, rented equipment, booked travel, shooting schedule, and legality logistics in place, we were ready for production.
Production
When filming the research and development at the PACT headquarters, we wanted to show the PACT team at work, and highlight the interior and exterior features and appearance of the product. When filming in San Francisco, the goal was to show characters with active lifestyles. We hired 2 talents: a young guy that enjoys playing basketball, and a young woman who enjoys running. In the film, we see their exercise and recovery with the PACT device in use.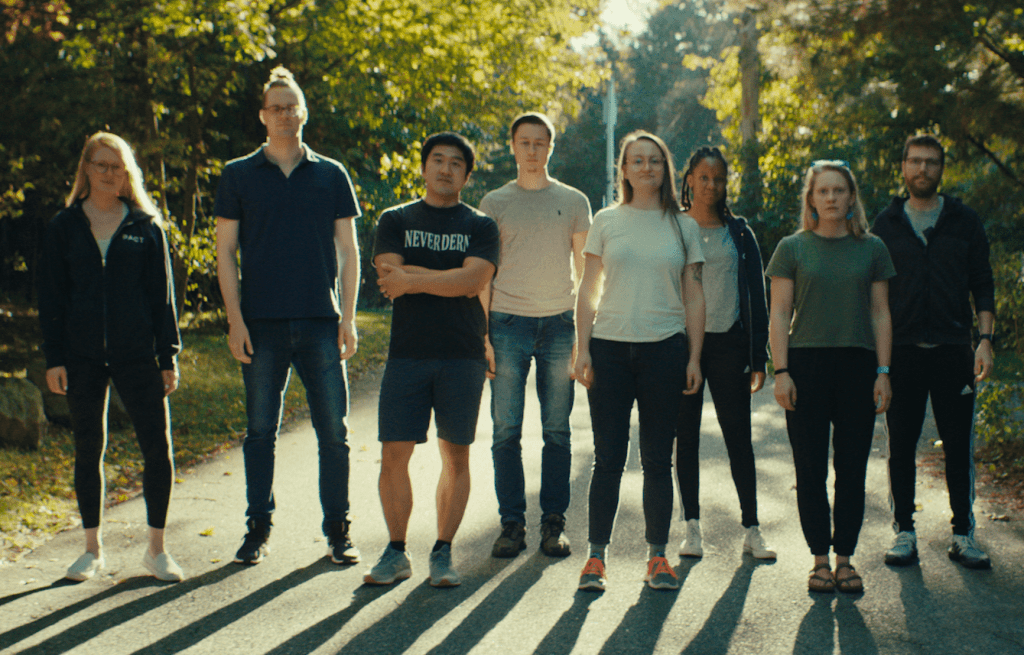 We wanted to show a lot of diversity with the cast as well as show the diversity of employees within PACT's headquarters.
During production, on each day, we'd be working with 15 crew members, bringing the script to life as best as we could. We use some of the highest quality equipment for our shoots, including the Arri Alexa and anamorphic cooke lenses and superflares.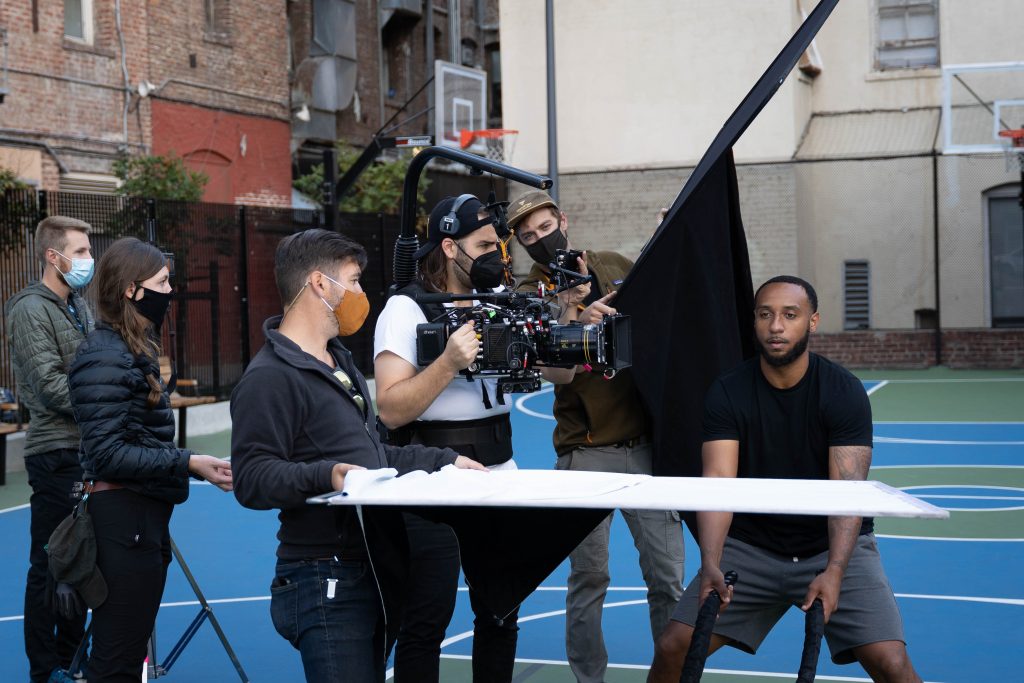 We wanted the characters' active shots to feel very dynamic in camera movement.
We worked with our camera operator to shoot handheld and perfect these creative camera movements. This would allow the viewer to really feel the sense of motion that comes with working out. For the shots of the device being used we shot with a steady cam, to emphasize the rest period of the character and put focus on the device's abilities. For the closeups of the device, we worked closely with our gaffers and lighting team to create a look that emphasized its features.
Post-production
After our successful two day shoot in two different cities, post-production then took two weeks and a half. We made three different cuts: a 60-second for their kickstarter landing page and select online ads, and a 30-second and 15-second for social media. The 60-second video is a full product overview, explaining the device, showing its use case, and the recovery of the use case characters. The 30-second video is a cutdown of the 60-second, focussing on two use cases. The 15-second cutdown shows the device and all its features and benefits. We worked with a talented 3D motion graphics artist to create a 3D explosion of the device in space.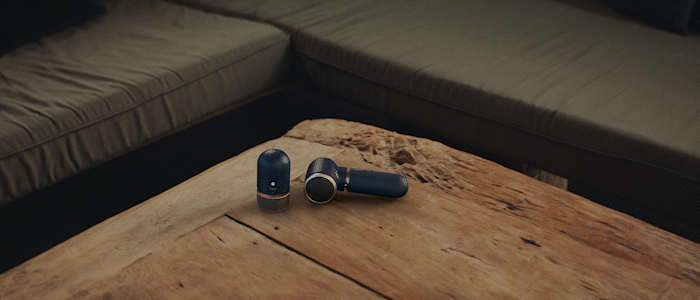 The 3D explosion reveals the different interior parts, then comes back together.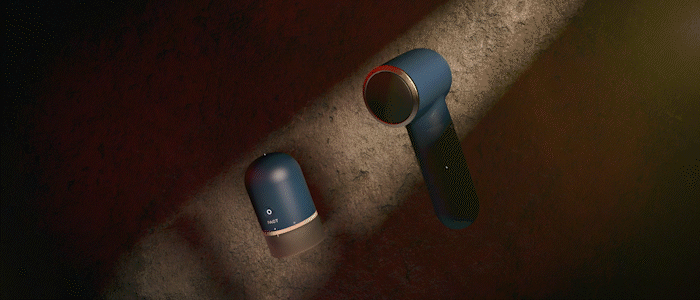 We showed 3D renderings of the product on a solid background, highlighting different features through text overlay.
This is one of the unique things one can do in post-production that adds a whole other dimension and level of quality to a film. Our sound design artist made sure every part of the film felt lively– from the bounce of the ball, the swinging of the ropes, to the product in use– you hear the fullness of it all. After picture lock (the final montage edit of the film) we had our colorist color every shot one by one.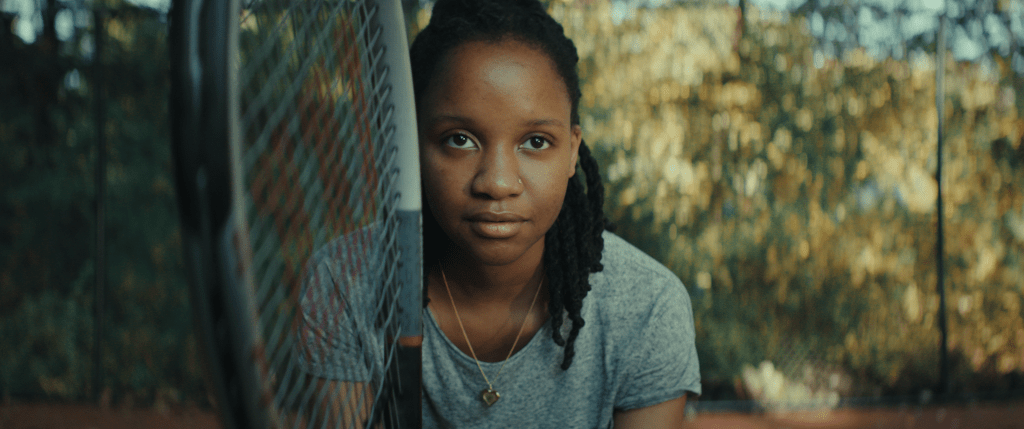 This cinematic polish gave the film that high quality commercial look.
Collaboration
Filmmaking is a game of collaboration, always. Our hard work over the years being reflected in the production of our film for PACT won us our very first Gold Telly Award for branded content. This is one of the highest awards you can win for video and television production.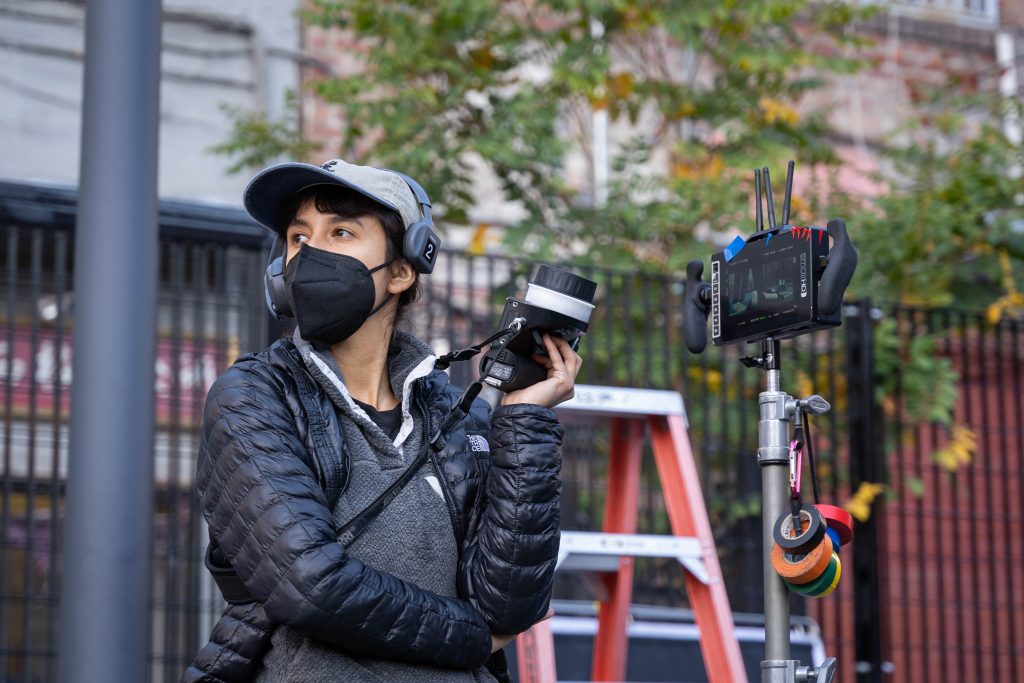 It's really special seeing all this hard labor being put in by our team come to life by winning an award like this.
To be recognized by our peers and people who loved our work and voted is always an honor and makes us even more proud to do what we do. On top of this, PACT's kickstarter campaign greatly exceeded the amount they envisioned. This is what our filmmaking is most importantly all about– helping drive brand potential to success.