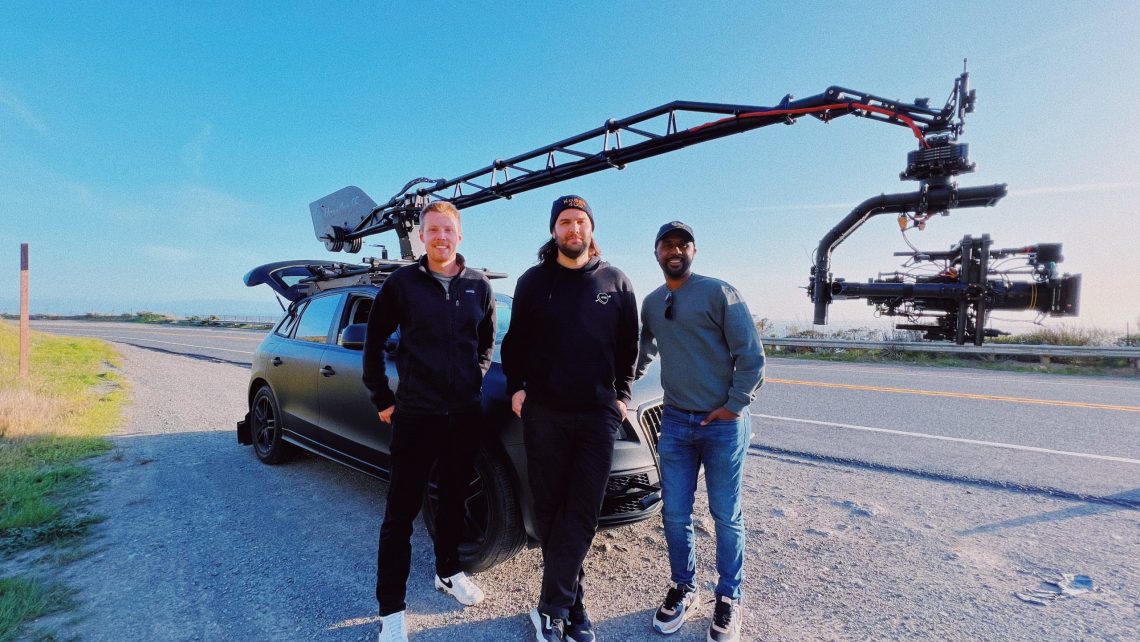 Context
Cepton specializes in LiDAR technology for cars, trucks, and other modes of transportation. They wanted an educational brand video that also told a unique and emotional story. Through relatable and authentic use case scenarios, they wanted to show the different features of their LiDAR technology. They wanted a clear visual representation of their technology in action.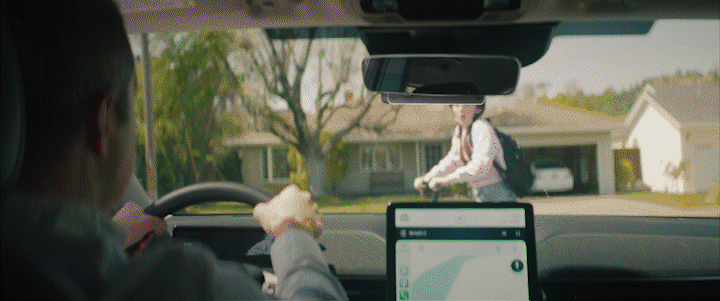 We incorporated motion graphics and 3D Motion Design into real-life footage.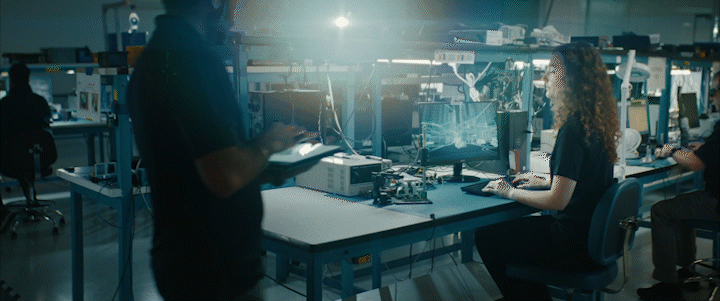 The goal was a two-minute short film commercial they could utilize on their website and for branding purposes.
Concept
Pre-production
Cepton wanted a production company that was full-service and very hands-on. We conceptualized the concept, helped them write a script, and created storyboards. We pitched three different creatives but settled on an idea that showed their product and an entire story from beginning to end, with conflict and resolution that the viewer could resonate with. Pre-production took six weeks. We had to ensure every detail was there – every great film is made in pre-production. We had to learn how to incorporate a Russian Arm into the shoot, something we had never used on-set before.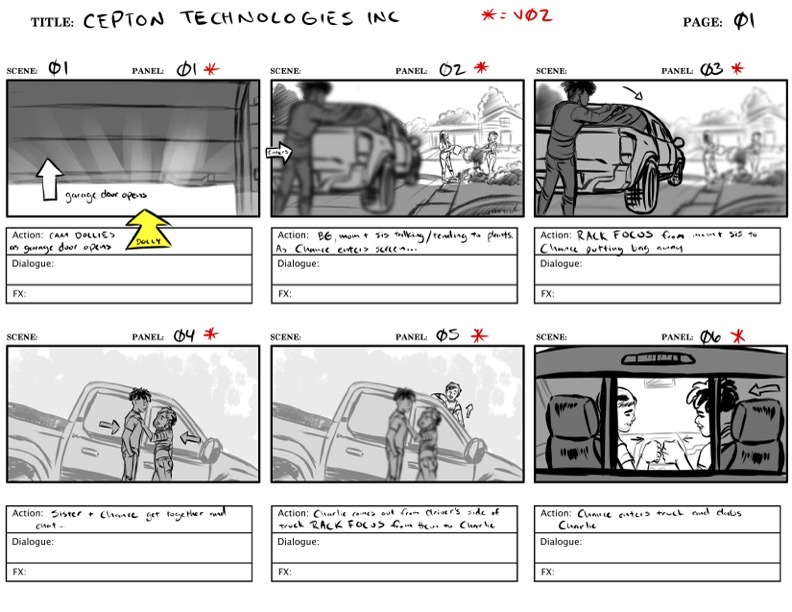 We shot in San Francisco and Highway 1 in Mount Tam and had to get different permits for each jurisdiction. It was challenging to plan for coordinating with the Russian Arm crew and police for road closures, rolling shutoffs, figuring out how to move a thirty-person crew around, as well as setting up three separate basecamps for each location. We worked with a location manager to help manage all the places, police, and homeowners for each site. We also worked with our 1st AD to calculate enough time for each shot at each location. This stage was crucial for the success of each shoot day.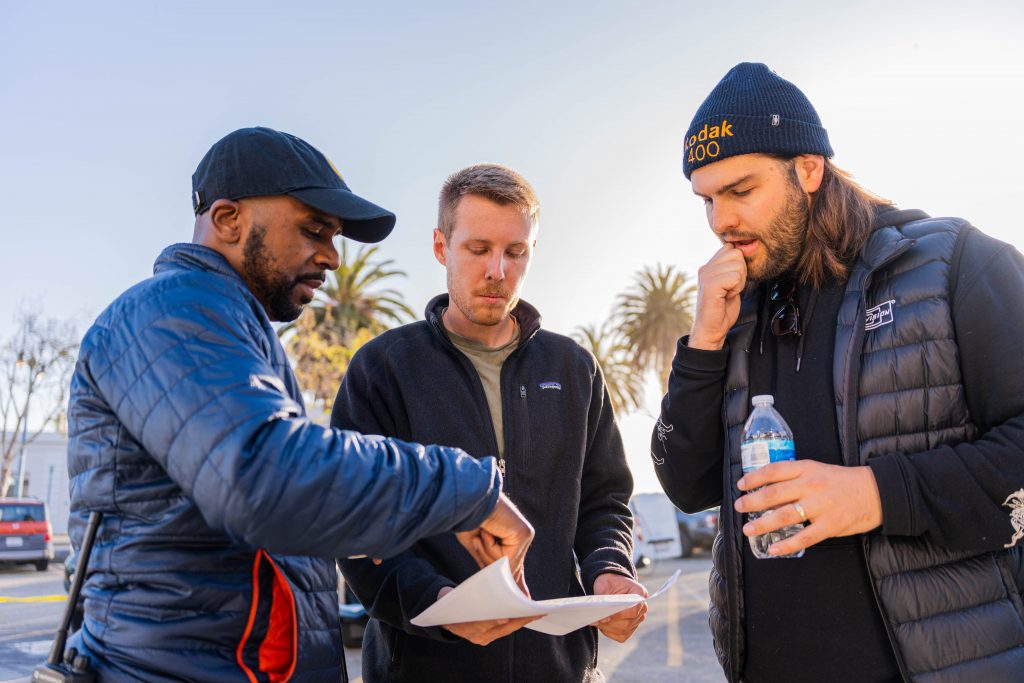 There were a lot of logistics involved when planning how and where to use it.
Production
To effectively create the two-minute brand video, we set production to four days. Working closely with the 1st AD, we were able to successfully capture our planned 30-40 shots a day. After each shot, the lighting crew wasted no time setting up for the next shot at the next location.
The schedule was tight for this shoot, but with such a great crew, we made it happen.
It was so great to see all our plans from pre-production work out in real life, as well as the efficient collaboration between team members, including the police. Working with talent was a big part of the process. Each story needed to feel authentic, so we made sure to cast actors that fit each character description as closely as possible.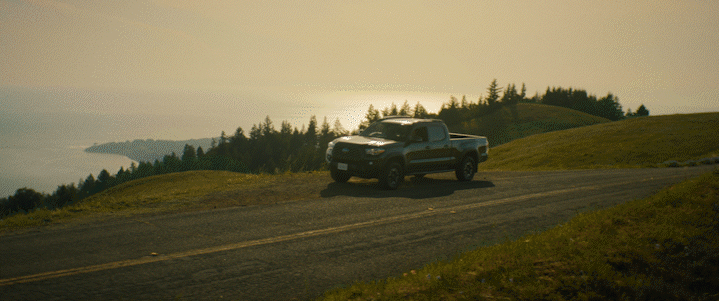 We spent a lot of time blocking with the actors on set, so each moment felt genuine and natural.
Post-production
After a successful shoot, we quickly shifted our focus to all the post-production requirements. We began editing, applied a professional color grade, and created a story-specific sound design to enhance the cinematic imagery. In addition, we worked diligently with our VFX team to ensure the 3D Motion Graphics were at the quality Cepton expected. They wanted to show point cloud, motion sensors, and object detection.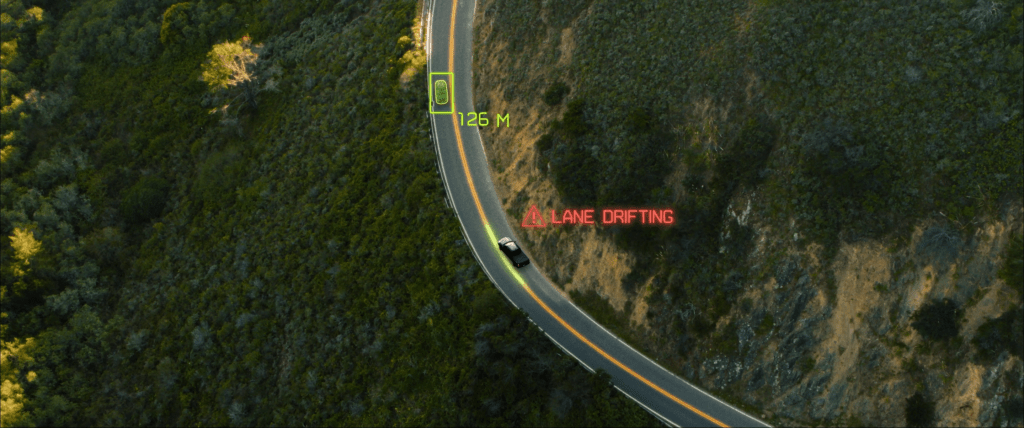 A lot of time was spent making sure all the detail was there to clearly and accurately represent the intricacies of Cepton's technology. We made sure to weave this in effortlessly with the stories of the film to create a nice flow throughout, keeping viewers engaged. The final deliverables were three unique cuts: a 2-minute, 30-second, and 10-second video.
The 2-minute video was our main video, the hero video, for which we focused all the filming and planning on. The 30-second cutdown had all the relevant information with only one of the storylines (the dad and his daughter). The 10-second video showed all of Cepton's unique features. Each video serves a different purpose and is displayed in different contexts to allow Cepton to reach a larger audience. They have them on their website, youtube, various advertisement spots online, as well as on different social media platforms.
Collaboration
When completing a project this big, one of the most rewarding aspects was seeing every moving part come together on set after six weeks of nonstop and complex pre-production. Our post-production team did an incredible job at delivering results that met all client expectations. Filmmaking is, for the most part, a game of collaboration – it can make or break a film. Seeing our artistic vision being executed, each member of the team working together effortlessly, all the while having fun – it all felt very fulfilling by the end of the journey.
Behind the Scenes from the shoot: